CORPORATE SOCIAL RESPONSIBILITY
At Muskita Hotels, we are grateful for the support we receive from the society around us. Besides our focus on our own team members, our policy includes an extensive CSR programme, as a means of giving back to the society that contributes to our success.
CHARITY WORK
The management and staff of Muskita owned and operated hotels regularly engage in fund-raising activities, such as the annual book fair and several charity dinners and tea parties a year, for the benefit of registered charities.
In association with the Apostolos Andreas church in Limassol, the Four Seasons kitchen team prepares around 100 meals every Monday for people in need. On a regular basis, the hotels' function halls and catering facilities are put at the disposal of charity events such as fashion shows, tea parties, etc.
In addition, every hotel bill gives guests the opportunity to donate €2 upon payment. The total of guest donations is then matched by Muskita Hotels and donated to a worthy cause.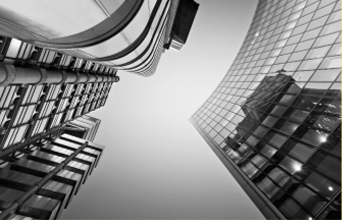 EDUCATION
On a regular basis, Muskita Hotels staff members visit local schools to offer career counseling, First Aid courses, Health & Safety awareness courses and guidelines, among other things.
ENVIRONMENT
For the benefit of residents, visitors, and the environment, Muskita teams participate in various joint events such as the annual beach cleaning event, and tree planting in and around Limassol.
The hotels have also implemented the international Travelife sustainability system, which covers three main areas: Human Resources, Community, and the Environment. Travelife certification is subject to dozens of requirements governing recycling or waste material, energy conservation, as well as staff equality and legal compliance.
Moreover, Amathus Beach Hotel Cyprus has been awarded "Green Hotel of the Year 2015" at the European Hospitality Awards 2015 in recognition of the hotel's outstanding long-term endeavors to protect and even improve the environment. Amathus has launched numerous green initiatives to become an ecologically conscious resort and the leader in the European Hotels concerning sustainability projects. Highlights of its green initiatives include an advanced central geo-exchange and heat recovery system that exploits the sea water for heating/cooling purposes for the hotel needs, contributing in a significant reduction of environmental pollution. Additionally, a desalination plant is used for the hotel water supply, as well as for irrigation purposes. This unique system has contributed to the protection of our environment, giving to the Amathus family the incentive to upgrade all other procedures, such us recycling of plastic, paper, glass, oil, batteries, printers' inks etc.
Four Seasons Cyprus Sustainability Report